About Kirstin Coverdale, REALTOR®
Posted: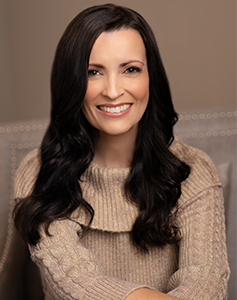 I'm a third generation Real Estate Agent and I was born in Kansas. In my early teens my mother moved to Tulsa, Oklahoma and my father moved to Naples, Florida where he continued his Real Estate career. Every summer I helped with administrative jobs helping my father and step-mother all the while learning about Real Estate and the Southwest Florida area. I decided to make the move myself in 2005, then joined the Bonita Village sales team with my family in 2006 selling new construction condominiums. Life unexpectedly took me to Western Massachusetts for six years, but I missed the sunshine and warm weather, so I again returned to paradise in 2014.

I went back to work with my father and step-mother from 2015 to 2017, when my father suggested I find a new broker as he was thinking of retiring. So, in 2018 I joined the Domain Realty team and have successfully built a career I absolutely love. I currently reside in Estero, Florida with my two children, but I sell and list homes in Naples, Bonita Springs, Estero, Marco Island and Cape Coral.

I feel fortunate to have watched the area change and grow from a hidden gem to the great vacation destination it is today. Living here full time, we enjoy Florida Gulf Coast University basketball games, events around the area, excellent restaurants, pool time, beaches and extraordinary sunsets.

Have a wonderful, sunny day!